Hello everyone, welcome back to Cloud's reads~
I'm so excited to be sharing this post with you all – because I finally bought books for what feels like the first time in months!!! I put myself on a bit of a book buying ban recently, since my life has become super hectic and I had to move from my previous apartment, but I'm happy to report that we!!! Have!!! New books on the way!!!!!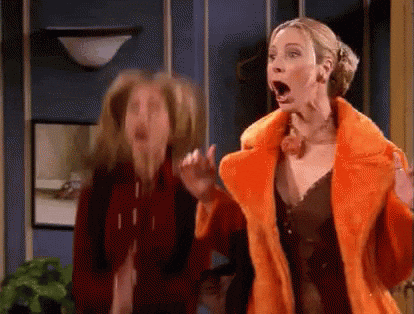 Since my birthday was this past Monday (on July 6th), I had the perfect excuse to treat myself to some very exciting reads that I can't wait to get my hands on!! And let me tell you, I treated myself 😅 I have a whopping thirteen books to talk about today, all of which are currently in the mail, all of which I will be proudly showing off on my Instagram once I can finally hold them!! So, without further ado, here are the books that I bought for my birthday this year 🎉
1. "This is How You Lose the Time War" by Amar El-Mohtar and Max Gladstone
SYNOPSIS: In the ashes of a dying world, Red finds a letter marked "Burn before reading. Signed, Blue." So begins an unlikely correspondence between two rival agents in a war that stretches through the vast reaches of time and space. Red belongs to the Agency, a post-singularity technotopia. Blue belongs to Garden, a single vast consciousness embedded in all organic matter. Their pasts are bloody and their futures mutually exclusive. They have nothing in common–save that they're the best, and they're alone. Now what began as a battlefield boast grows into a dangerous game, one both Red and Blue are determined to win. Because winning's what you do in war. Isn't it?
I am so, so excited for this one?? I don't even have any words??? I know that a lot of Booktubers I watch and love have raved about this and I'm finally going to get to experience this story for myself!! I don't know if I've ever mentioned this on the blog before – but enemies to lovers is my favorite thing in the whole wide world!! I'm such a sucker for unlikely romances, for that love-to-hate turns hate-to-love dynamic, for the sheer angst that comes with it?? Serve it to me on a silver platter because I will adore pretty much anything that has to do with it 🥺 Coupled with the fact that this book has LGBTQ+ representation, is short and sweet and supposedly packs a punch? I can't wait to read it for myself (stay tuned for a possible Reading Rush TBR 👀)!!
2. "You Should See Me in a Crown" by Leah Johnson
SYNOPSIS: Liz Lighty has always believed she's too black, too poor, too awkward to shine in her small, rich, prom-obsessed midwestern town. But it's okay – Liz has a plan that will get her out of Campbell, Indiana, forever: attend the uber-elite Pennington College, play in their world-famous orchestra, and become a doctor. But when the financial aid she was counting on unexpectedly falls through, Liz's plans come crashing down… until she's reminded of her school's scholarship for prom king and queen. There's nothing Liz wants to do less than endure a gauntlet of social media trolls, catty competitors, and humiliating public events, but despite her devastating fear of the spotlight she's willing to do whatever it takes to get to Pennington. The only thing that makes it halfway bearable is the new girl in school, Mack. She's smart, funny, and just as much of an outsider as Liz. But Mack is also in the running for queen. Will falling for the competition keep Liz from her dreams… or make them come true?
Not only is this book own voices representation, it's also gay, y'all. What could get more perfect? This is another book that I've heard nothing but good things about, and that COVER!!! I know, I know, we're not supposed to judge books like this, but it's just so pretty, I can't not mention it 😅 I'm in desperate need of some feel-good make-you-instantly-happy books, and this seems like the perfect candidate to boost my mood and make me smile all throughout it~
3. "Love, Creekwood" by Becky Albertalli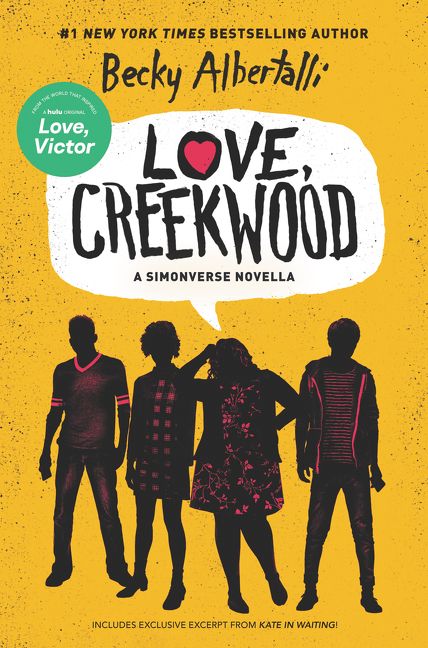 Possible spoilers for "Simon vs. the Homo Sapiens Agenda", "Leah on the Offbeat" and "Love, Victor"incoming!! Please read at your own risk!!
SYNOPSIS: It's been more than a year since Simon and Blue turned their anonymous online flirtation into an IRL relationship, and just a few months since Abby and Leah's unforgettable night at senior prom.
Now the Creekwood High crew are first years at different colleges, navigating friendship and romance the way their story began – on email.
"Simon vs. the Homo Sapiens Agenda" was one of my absolute favorite books of last year, and, really, ever, so when Becky announced that she was coming out with a companion novella/sequel I ordered it as soon as humanly possible!! I know that "Love, Victor" also gave us a little bit of insight into how our faves' lives turned out (please go watch "Love, Victor" on Hulu, if you haven't already, because it's absolutely brilliant and I adored it with my entire soul 🥺), but I'm just so ready to be back in the Simonverse and catch up with everyone, finally get to see how they're doing, and get more of their friendship because it's honestly SUCH goals!! Since "Love, Creekwood" is also fairly short, I'll probably include it in my Reading Rush TBR as well – fingers crossed that all my books arrive in time!!
4. "Clap When You Land" by Elizabeth Acevedo
SYNOPSIS: Camino Rios lives for the summers when her father visits her in the Dominican Republic. But this time, on the day when his plane is supposed to land, Camino arrives at the airport to see crowds of crying people…
In New York City, Yahaira Rios is called to the principal's office, where her mother is waiting to tell her that her father, her hero, has died in a plane crash.
Separated by distance – and Papi's secrets – the two girls are forced to face a new reality in which their father is dead and their lives are forever altered.
And then, when it seems like they've lost everything of their father, they learn of each other.
If that synopsis didn't already convince you to read this book, just take a look at the cover. The premise is already unbelievably intriguing, but being coupled with that beautiful illustration really sold it for me!! I still haven't gotten to any of Elizabeth Acevedo's books (even though I own all of them), but I'm looking to change that, and I've heard literally nothing but amazing things about her newest release! I'm excited for her return to the verse novel, and I can't wait to see where she takes us with this story!
5. "Radio Silence" by Alice Oseman
SYNOPSIS: Frances Janvier spends most of her time studying.
Everyone knows Aled Last as that quiet boy who gets straight As.
You probably think that they are going to fall in love or something. Since he is a boy and she is a girl.
They don't. They make a podcast.
In a world determined to shut them up, knock them down, and set them on a cookie cutter life path, Frances and Aled struggle to find their voices over the course of one life-changing year. Will they have the courage to show everyone who they really are? Or will they be met with radio silence?
All I can say about this one is FINALLY!!!!!! I've been dying to get my hands on this book for literal years and I can't believe that the time has finally come!! Ever since reading and adoring "Heartstopper", Alice has been on my insta-buy list (in fact, they make another appearance on this list 👀) and I'm planning on reading their whole entire backlist, as wel as anything and everything that they ever put out because they're just that amazing!! I can't wait to read this!!!!
6. "Given: Volume 1" and "Given: Volume 2" by Kizu Natsuki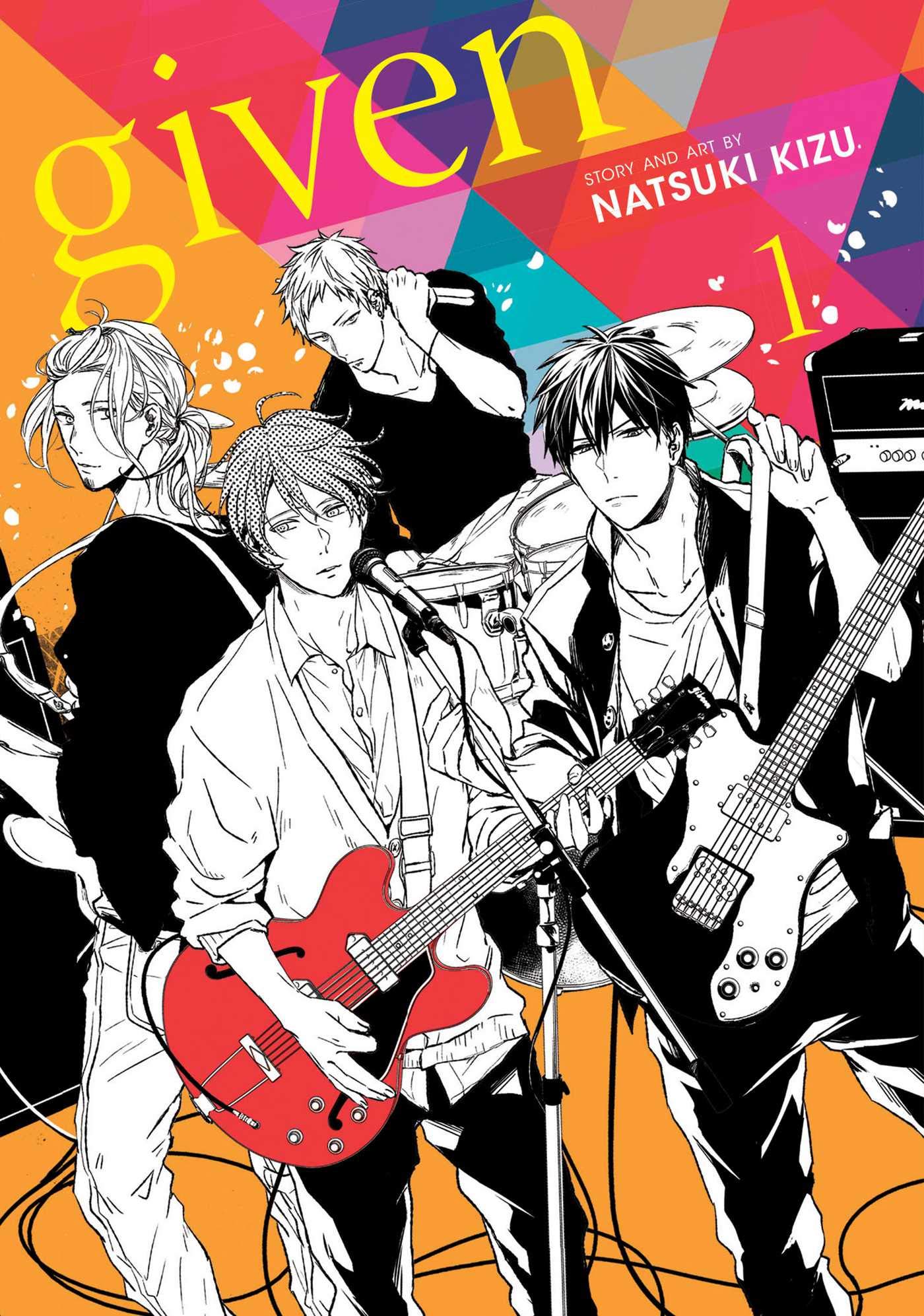 SYNOPSIS: Sometimes a song can save your life.
Love of music unites the four members of the band Given: hotheaded guitarist Uenoyama, playboy drummer Akihiko, gentle bassist Haruki, and Mafuyu, a singer gifted with great talent and burdened by past tragedy. Their struggles and conflicts may drive them apart, but their bond to the music-and to each other-always brings them back together again.
Ritsuka Uenoyama is bored with it all-with school, with his basketball club, and even with his one true passion: playing guitar. That is, until the day he finds his favorite hidden napping spot occupied by a strange boy cradling a broken-stringed guitar. At first, Uenoyama is nonplussed by Mafuyu Sato and his slightly odd behavior, but when, on a whim, he asks Mafuyu to sing, the power of that song pierces him to the core.
I just… I can't contain myself, you guys 😭 Earlier this year, I watched and fell head over heels in love with the "Given" anime, so imagine how much I cried when I looked on Book Depository randomly and found the translated manga?? Of course, the ultimate goal is to own and read the original in Japanese, but since I've only started learning the language again a little while ago, that will have to wait 😅 In the meantime, I'm looking forward to having and loving the first two volumes in English, as well as finally watching the "Given" movie next month!!
7. "All Boys Aren't Blue" by George M. Johnson
SYNOPSIS: In a series of personal essays, prominent journalist and LGBTQIA+ activist George M. Johnson explores his childhood, adolescence, and college years in New Jersey and Virginia. From the memories of getting his teeth kicked out by bullies at age five, to flea marketing with his loving grandmother, to his first sexual relationships, this young-adult memoir weaves together the trials and triumphs faced by Black queer boys.
Both a primer for teens eager to be allies as well as a reassuring testimony for young queer men of color, All Boys Aren't Blue covers topics such as gender identity, toxic masculinity, brotherhood, family, structural marginalization, consent, and Black joy. Johnson's emotionally frank style of writing will appeal directly to young adults.
I don't think I have to mention the state of the world right now, and especially the state of the United States. We're all talking about it, raising awareness as much and possible, and doing our best to become better allies and work towards a more equal society for everyone. As such, I've been doing some research into anti-racist and own voices literature, and the type of books that I should be reading in order to better myself and to educate myself – and "All Boys Aren't Blue" seemed like a great place to start! I'm looking forward to George M. Johnson's perspective, and if you guys have any more recommendations of books that are around the same topics, I would love for you to leave them in the comments 💜
8. "Loveless" by Alice Oseman
SYNOPSIS: Georgia has never been in love, never kissed anyone, never even had a crush – but as a fanfic-obsessed romantic she's sure she'll find her person one day.
As she starts university with her best friends, Pip and Jason, in a whole new town far from home, Georgia's ready to find romance, and with her outgoing roommate on her side and a place in the Shakespeare Society, her 'teenage dream' is in sight.
But when her romance plan wreaks havoc amongst her friends, Georgia ends up in her own comedy of errors, and she starts to question why love seems so easy for other people but not for her. With new terms thrown at her – asexual, aromantic – Georgia is more uncertain about her feelings than ever.
Is she destined to remain loveless? Or has she been looking for the wrong thing all along?
I told you guys the brilliant Alice Oseman would make another appearance in today's post, and this is SUCH an exciting one!! "Loveless" is their newest release, and I can't wait to get my hands on it!! Since it deals with a-spec/aromantic characters and that's something that I haven't read a whole lot of, I'm planning to start it as soon as I can (but I might also wait until the Reading Rush starts, so that I can maybe buddy-read it with my friend who's just as excited for it as I am and who's hoping that it becomes available again soon!!)
9. "The Falling in Love Montage" by Ciara Smyth
SYNOPSIS: Seventeen-year-old cynic Saoirse Clarke isn't looking for a relationship. But when she meets mischievous Ruby, that rule goes right out the window. Sort of.
Because Ruby has a loophole in mind: a summer of all the best cliché movie montage dates, with a definite ending come fall – no broken hearts, no messy breakup. It would be the perfect plan, if they weren't forgetting one thing about the Falling in Love Montage: when it's over, the characters have fallen in love… for real.
As someone who loves both the fake dating trope as well as every romantic cliché ever, this books sounds right up my alley!! Not to mention that, again, it's gay, and LGBTQ+ representation is something that I always love to see and read!! This book seems like the perfect thing to get you out of a funk and have a very cute, very swoony romance story, and that's exactly what I need right now (slumps are hard, guys 😭)!! Very excited to get to this one~
10. "Alex and Eliza: A Love Story" by Melissa de la Cruz
SYNOPSIS: 1777. Albany, New York. As battle cries of the American Revolution echo in the distance, servants flutter about preparing for one of New York society's biggest events: the Schuylers' grand ball. Descended from two of the oldest and most distinguished bloodlines in New York, the Schuylers are proud to be one of their fledgling country's founding families, and even prouder still of their three daughters–Angelica, with her razor-sharp wit; Peggy, with her dazzling looks; and Eliza, whose beauty and charm rival those of both her sisters, though she'd rather be aiding the colonists' cause than dressing up for some silly ball. Still, Eliza can barely contain her excitement when she hears of the arrival of one Alexander Hamilton, a mysterious, rakish young colonel and General George Washington's right-hand man. Though Alex has arrived as the bearer of bad news for the Schuylers, he can't believe his luck–as an orphan, and a bastard one at that–to be in such esteemed company. And when Alex and Eliza meet that fateful night, so begins an epic love story that would forever change the course of American history.
This is another book that has been on my radar for quite some time now, so I'm very happy I get to finally delve into this series! I know that Hamilton's story needs to be taken with a grain of salt in all of its iterations – the realities of slavery and oppression that he was part of need to be taken into account and acknowledged – but I am still very excited to see how Melissa de la Cruz shapes the relationship between him and Eliza, and where she decides to take us with it!! You can say… I have not thrown away my shot 😎
11. "Felix Ever After" by Kacen Callender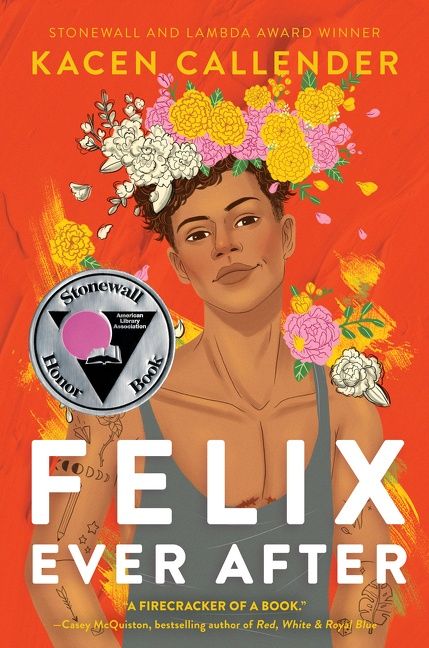 SYNOPSIS: Felix Love has never been in love–and, yes, he's painfully aware of the irony. He desperately wants to know what it's like and why it seems so easy for everyone but him to find someone. What's worse is that, even though he is proud of his identity, Felix also secretly fears that he's one marginalization too many – Black, queer, and transgender – to ever get his own happily-ever-after.
When an anonymous student begins sending him transphobic messages–after publicly posting Felix's deadname alongside images of him before he transitioned – Felix comes up with a plan for revenge. What he didn't count on: his catfish scenario landing him in a quasi-love triangle….
But as he navigates his complicated feelings, Felix begins a journey of questioning and self-discovery that helps redefine his most important relationship: how he feels about himself.
Shall we start by acknowledging the gloriousness of this cover because it is absolutely stunning!! I adore everything about this book already, and I don't even own it yet 😭 This will be my introduction to Kacen Callender's work, and from what I've seen both on Booktube and around the Internet, the consensus is that this book is incredible!! I genuinely can't wait to have it in my hands and fall in love with it!!
12. "Three Dark Crowns" by Kendare Blake
SYNOPSIS: In every generation on the island of Fennbirn, a set of triplets is born: three queens, all equal heirs to the crown and each possessor of a coveted magic. Mirabella is a fierce elemental, able to spark hungry flames or vicious storms at the snap of her fingers. Katharine is a poisoner, one who can ingest the deadliest poisons without so much as a stomachache. Arsinoe, a naturalist, is said to have the ability to bloom the reddest rose and control the fiercest of lions.
But becoming the Queen Crowned isn't solely a matter of royal birth. Each sister has to fight for it. And it's not just a game of win or lose… it's life or death. The night the sisters turn sixteen, the battle begins. The last queen standing gets the crown.
I've been longing for a good fantasy book to try and kick this reading slump to the curb – and looking over my list of books I'd love to own, "Three Dark Crown" was an immediate stand-out for that!! The premise is very interesting, the atmosphere seems to be exactly what I need, and I'm beyond ready to delve into a completely new world and forget our own, even if it's just for a couple of hours 😅 I know that this series is already complete, but hey, that's a good thing, since now I won't have to wait for the next installments to be published before I can snag them up and devour them! Really hoping I'll love this one as much as everyone else did~
And there you have it!! The thirteen (yes, thirteen, I still can't believe it myself) books that I ordered myself to celebrate my 24th birthday! Did you read and love any of these books? Are you planning to? What are some more recommendations that I should get to and that you want me to know about? I'd love to talk to you all in the comments about all of them 💜
Stay tuned for my next post, which will be (to no one's surprise) my TBR for this year's Reading Rush! I already have a preliminary list going on, but I have to see whether any of these babies arrive in time for me to include them – and let's be honest, I'll probably end up changing the TBR pile the night before, as I always do 😅 Until then, wear your masks, wash your hands, read a lot and stay safe 💜